Let's go to Marble Beach!

Marble Beach is one of the most popular beaches in Thassos. Visitors have classified it as the most exotic beach of the island.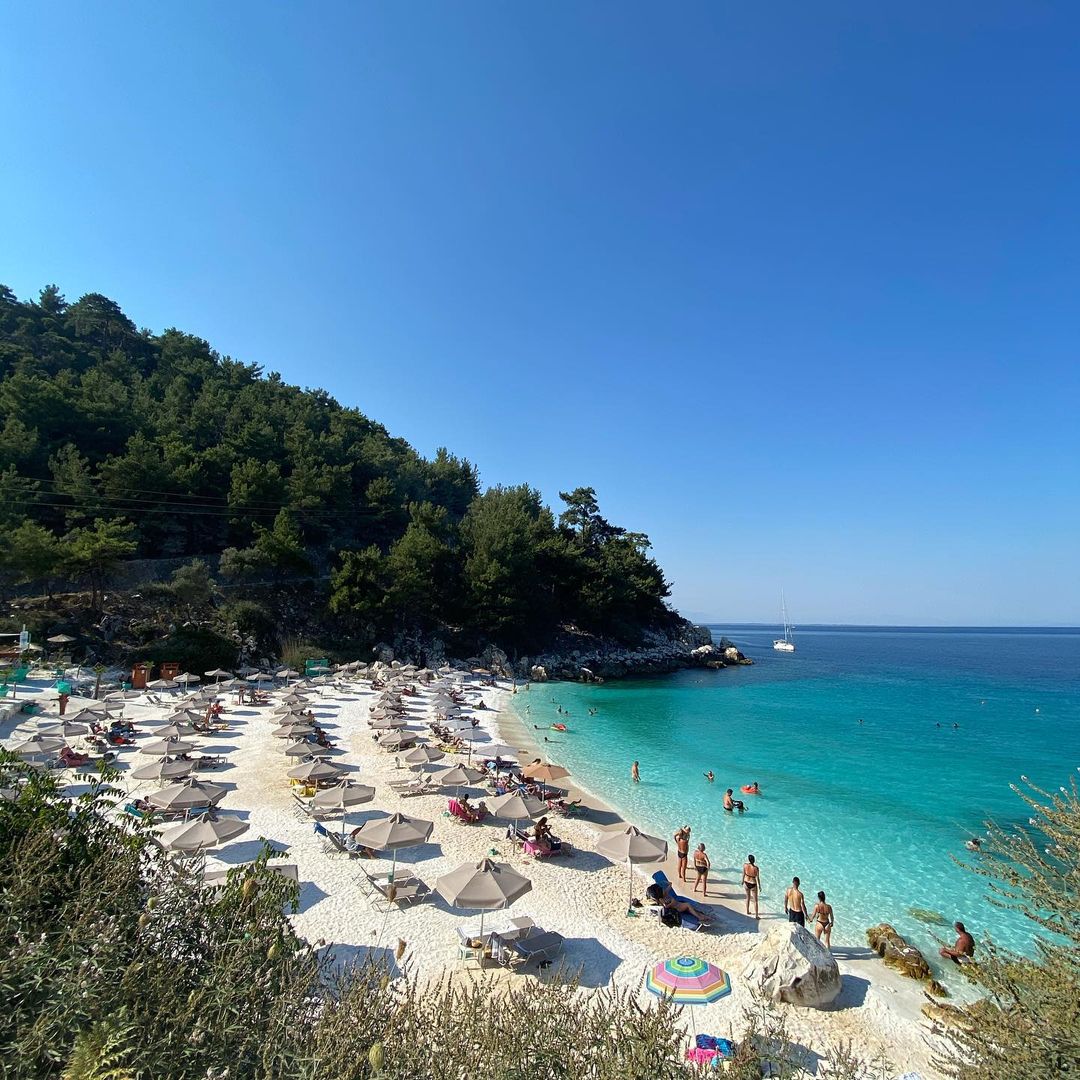 Photo Credits: @marc0_p0l0_travel
How to get to Marble Beach?
Marble Beach or Saliara, in greek, it is located in the northeastern part of Thassos, just 5 km from Limenas, Thassos town. The best and safest way to get to Marble Beach is to head to the Makryammos area. This earthly paradise is located just 10 minutes after Makryammos. Following the compatible dirt road and reaching the beach, the view from the road will entitle you.
**Travel Tips**
**The road from Golden Beach or from the village of Panagia is very narrow and steep. It is better to avoid it**
** After Marble beach is located Porto Vathy Beach and Vathi beach**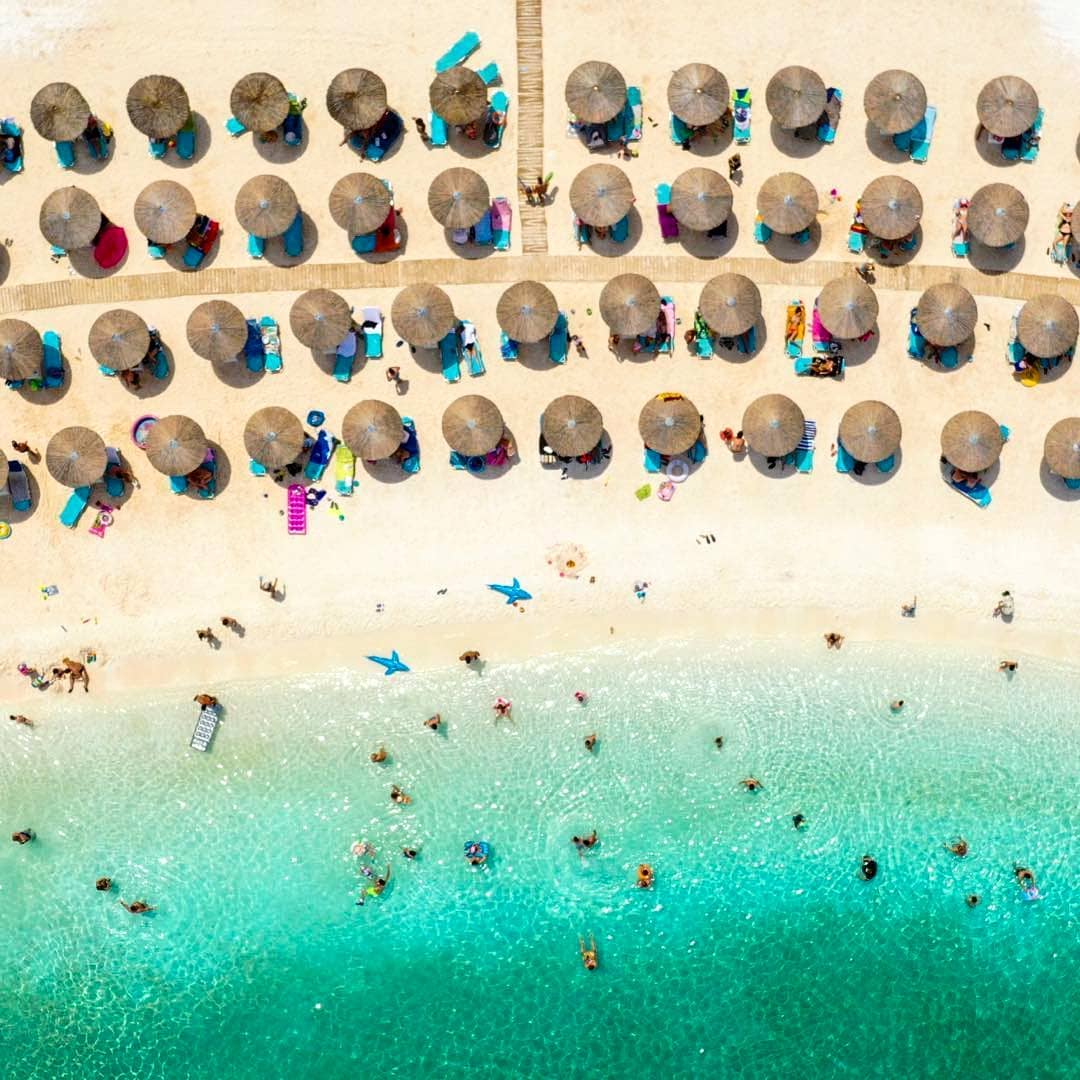 Photo Credits: @marinovvladislav
Why visit Marble Beach?
The location of Marble Beach is exotic. The green of the trees in combination with the blue of the sea create a unique landscape. **Prepare the camera**

Marble Beach is fully organized with sunbeds and umbrellas as it has a large beach bar. The beach is also accessible by sailing boats and boats that conduct day trips to the beaches of Thassos.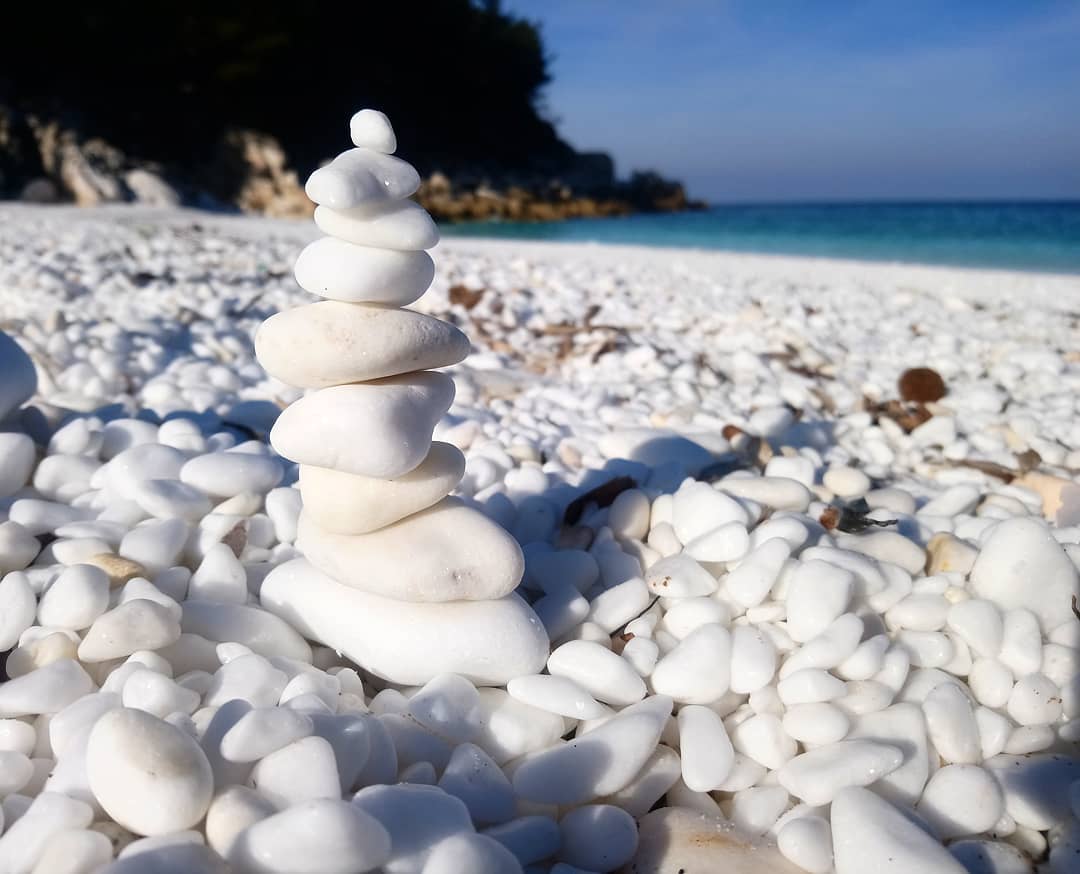 Photo Credits: @nikoletta_nicole_pol
Wonder if Marble Beach is family friendly?
The answer is yes, but with attention.
Marble Beach is family friendly as the thick sand combined with the small marble pebbles predispose endless hours to play. A little attention to the depths of the sea as it deepens sharply after 5-6 meters.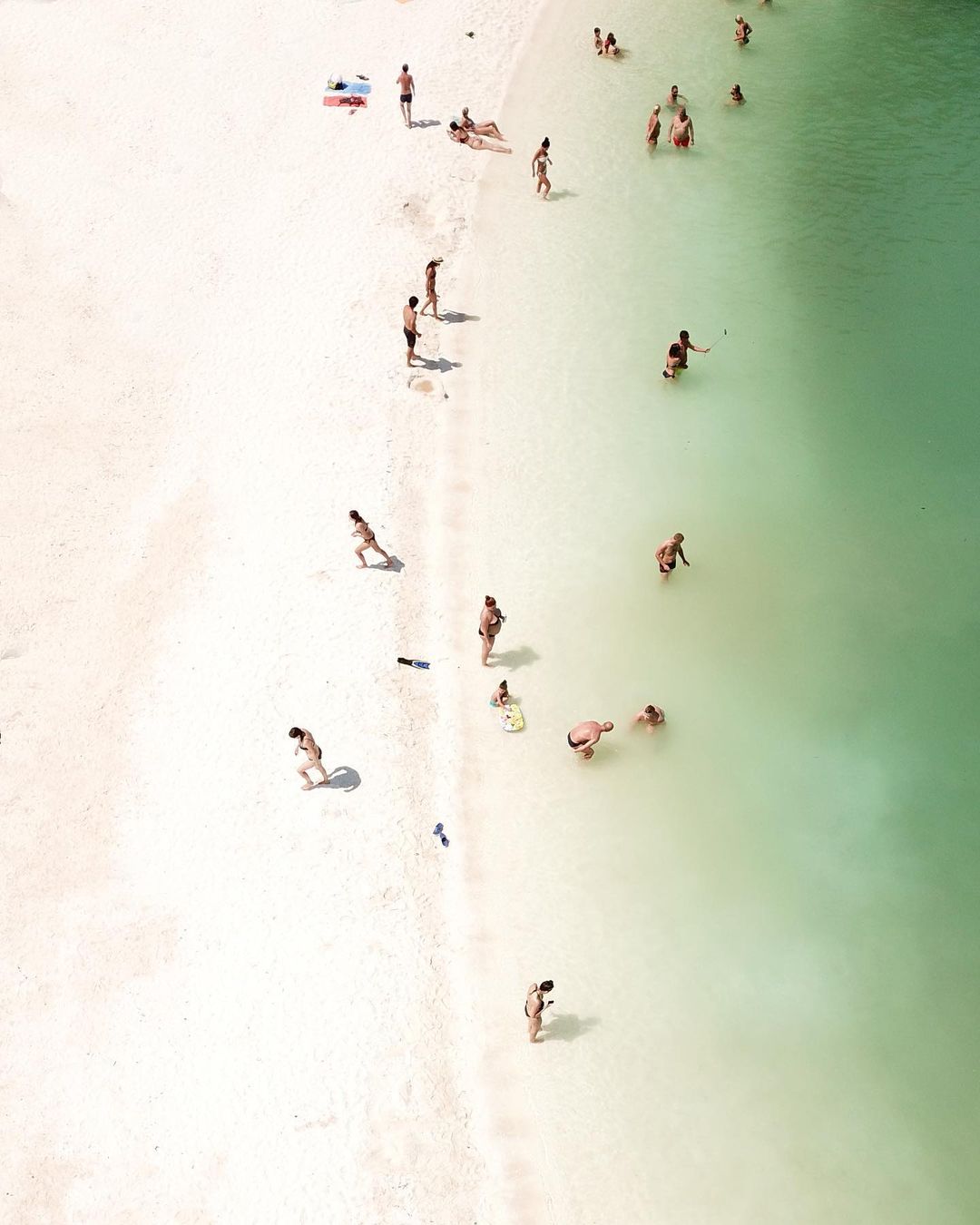 Photo Credits: @spathumpa
Love Diving?
Around the beach there are rocks that are places to explore. Remember to not forget the equipment to discover the seabed of Marble Beach!!!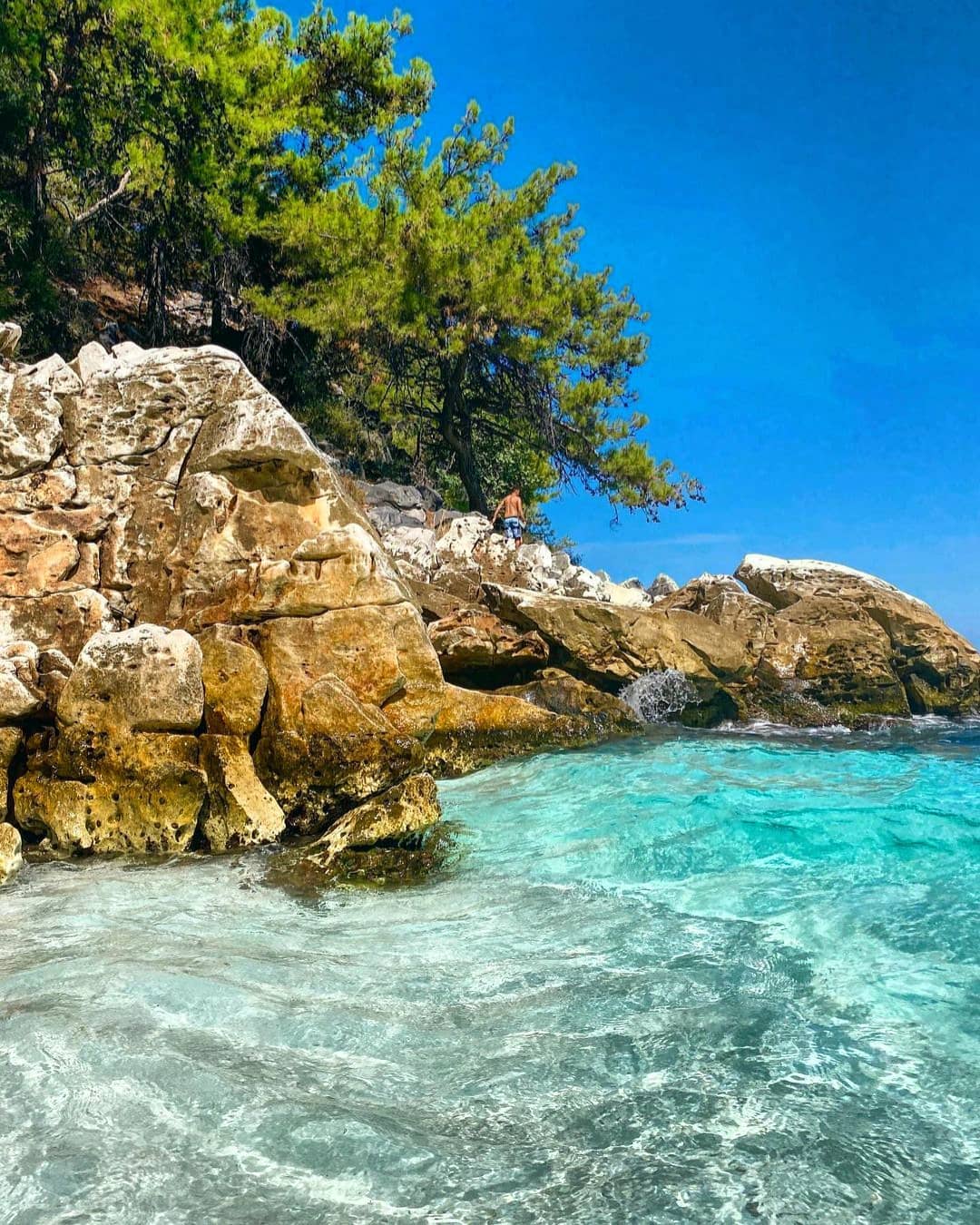 Photo Credits: @iriniangelou
What to do after Marble Beach?
Many visitors have chosen Marble Beach as a day trip to the northern part of the island. After Marble Beach, Limenas is only 8 km away and is the ideal choice for food.
Are you looking for best beaches of Thassos? See here the 6 top beaches in the southern part of the island!!