Best Sunset places in Thassos
Sunset in Thassos
Thassos offers several great spots to enjoy a breathtaking sunset. Here are some of the best sunset places in Thassos.
1. Atspas Beach – Skala Maries
Atspas Beach is located on the eastern coast of Thassos, 6km from Limenaria. When you are entering in village Skala Maries, you'll see down on the left small beach with umbrellas. The beach is known for its crystal-clear waters, white sand, and picturesque surroundings. It's a great spot for swimming, sunbathing, and relaxing.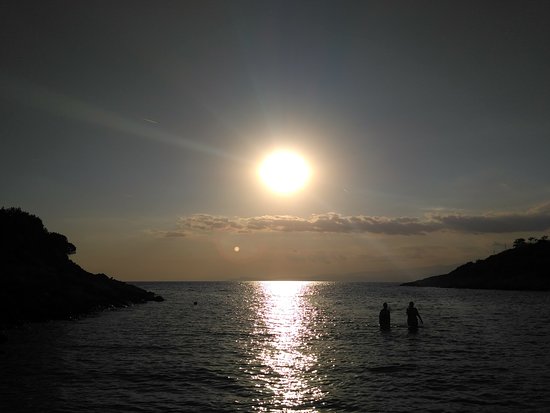 The sunset is spectacular from Atspas beach is that you can enjoy it late afternoon without a crowd. Nearby you can find excellent fish taverns that are located in the center of Skala Maries.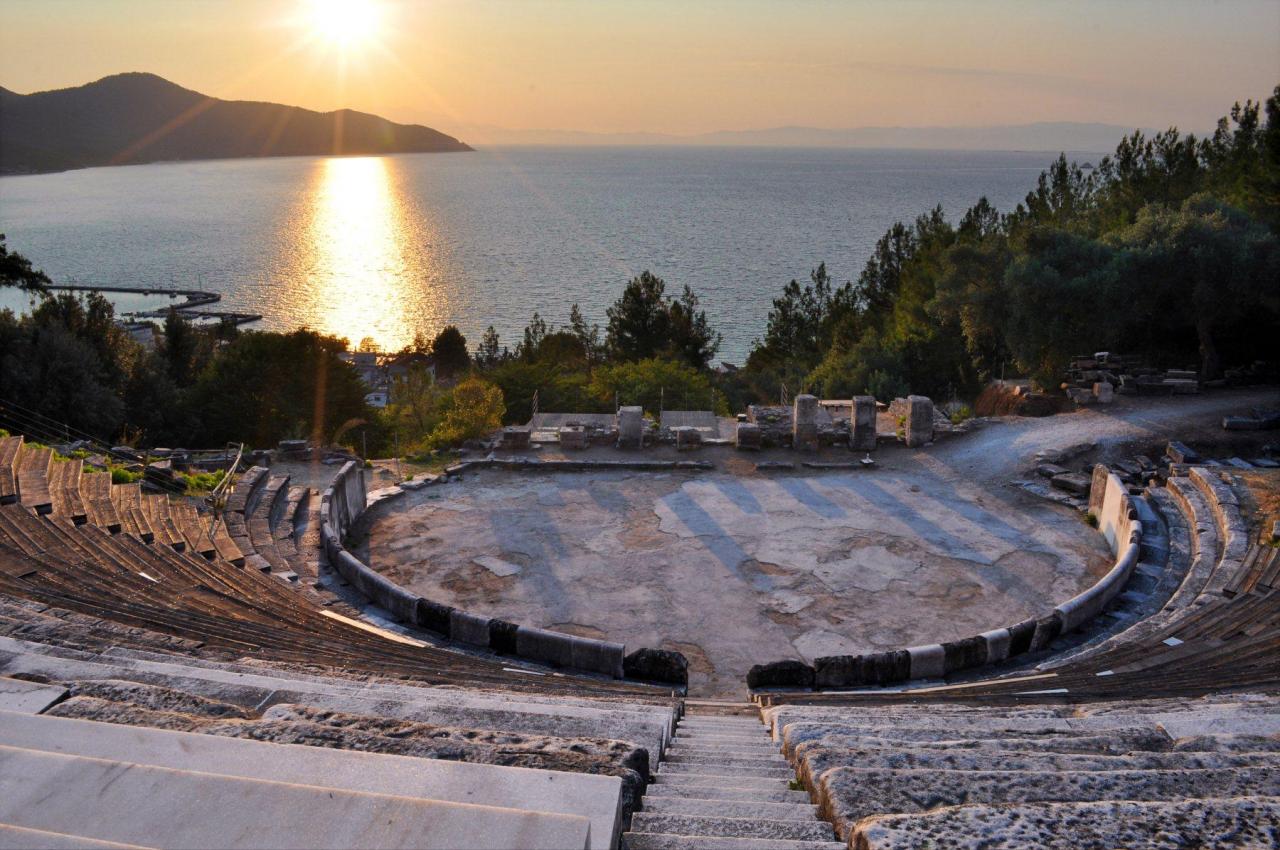 2. Limenas - Karnagio Beach Bar
The capital of Thassos, Limenas, is located on the north coast of the island and offers stunning views of the sunset over the Aegean Sea. Best view for sunset is from the Ancient Theater of Thassos.
Also, you can head to the old harbor area to enjoy the sunset and drink a cocktail or coffee in famous Karnagio Beach Bar.
Salonikios beach is located in the area of Astris, in the southernmost point of the island. It's a great place if you prefer to enjoy nature. Just be careful with the road that some parts are steep and might be a challenge. Salonikios an organized and sandy beach - in and out - with crystal clear waters.
"Every sunset brings the promise of a new dawn." - Ralph Waldo Emerson