Best Restaurants & Taverns in Thassos
BEST RESTAURANTS IN THASSOS
Where to eat in Thassos? Here are the best restaurants and taverns in Thassos. Good food and local recipes in Thassos are a priority during guest's vacation.
WONDER WHERE TO EAT IN THASSOS?
Most of Thassos taverns are actually greek traditional restaurants and they are located in the popular villages and beaches on the Thassos island!!
Starting our cook trip from our area Skala Potamias and Golden Beach you will find restaurants with tables by the sea, under the pines and many Thassian flavors. Restaurants and taverns know very well from fresh seafood and cooked fish but also from local meat recipes.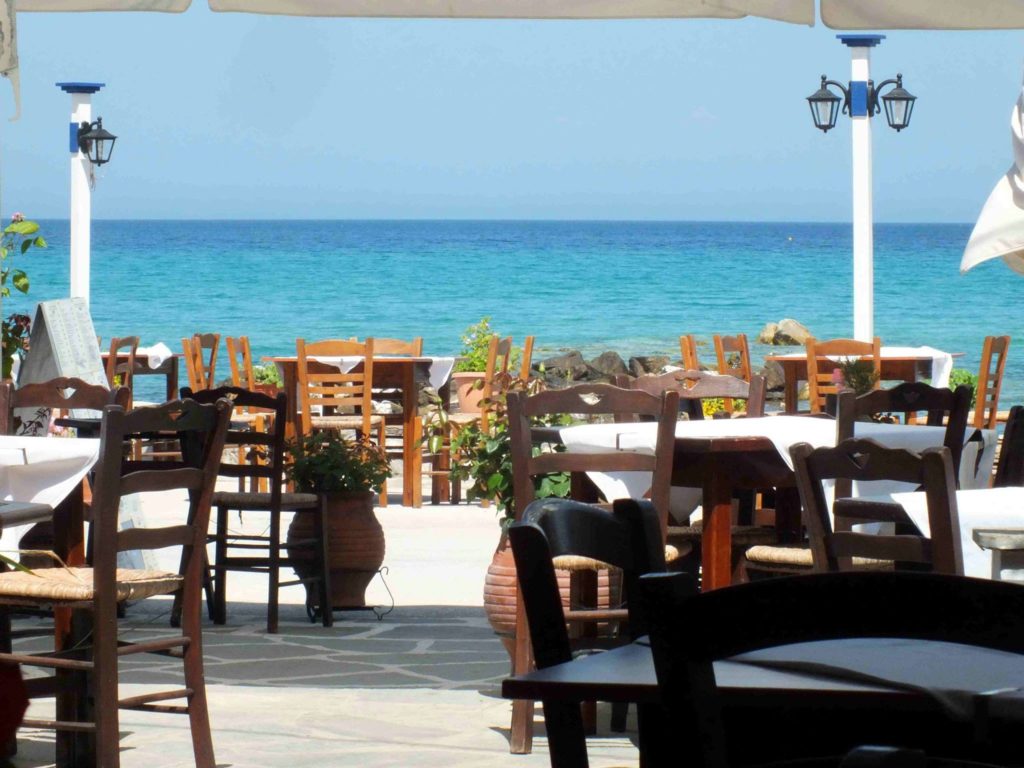 Photo Credits: @krambousa_restaurant
In the center of Skala Potamia and where the wave meets the sand is the restaurant Krambousa. In this family restaurant, you will taste Thassian specialties, quality and delicious flavors from fresh ingredients from owners' own garden. The atmosphere is very calm, quiet, with light and greek music.
Are you vegan?
If you are vegan, Krambousa restaurant provides vegetarian choices!! Worth to visit it!!
---
Continuing the gastronomic journey and a short distance from Skala Potamias we head to the left side of the beach at Golden Beach. Our first stop is the seaside tavern Pefka.
Photo Credits: @pefka_taverna
Pefka taverna is located in a magical location under the pines, all remembers of Greek summer. First of all, you will be surprised by the fast service even at rush hour but also by the large and fresh portions. The seafood is amazing with the combination of theirs red wine. So, don't forget it to taste it!!
---
Meat or Fish?
Let's go to Koinira and especially to tavern Agorastos!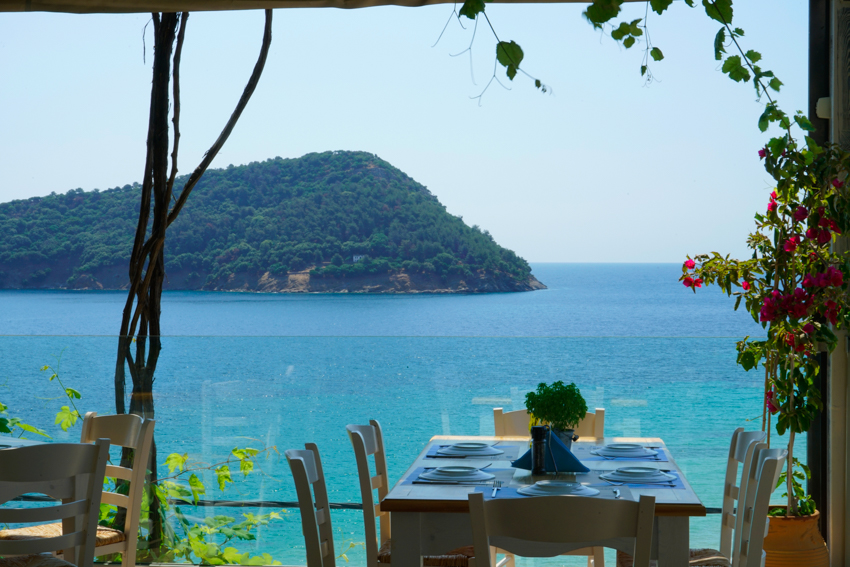 Photo Credits: @taverna_agorastos
Leaving Skala Potamias and only about 10 minutes we reach the village of Koinira and making our first stop at the tavern Agorastos!
First impression is the incredible view of the endless blue of Aegean Sea!! The wonderful family environment in which you can enjoy fresh fish that you choose even at that moment, portions meat, pasta recipes with combination of fishes. All plates are delicious, excellent service and large portions. The menu has a large selection of dishes for kids.
---
It would be difficult for me when talking about food in Thassos not to mention the village of Theologos and the tavern of Iatrou.
Photo Credits: @taverna_iatrou & @thassosview
Apart from being known for Greek parties and nights with endless live music, Iatrou Tavern has a leading role in Theologos of Thassos.
Iatrou is a traditional tavern, with very nice food for meat lovers. Those who want to taste a local portion of goat or lamb and not only then you have made the right choice.
There is a family environment, with amazing view of mountains, in the center of the village of Theologos.
These were some of best taverns and restaurants in Thassos! Do not hesitate to visit them and have an unforgettable dining experience in our beautiful Thassos!!
Bon appetit!!
---
---