KEFALOGOURNA WATERFALL
Thassos is known for beautiful beaches with exotic turquoise waters but it is also known for the beauty of the mountain and the waterfalls.
Get ready for a refreshing cold swim in the traditional village of Theologos!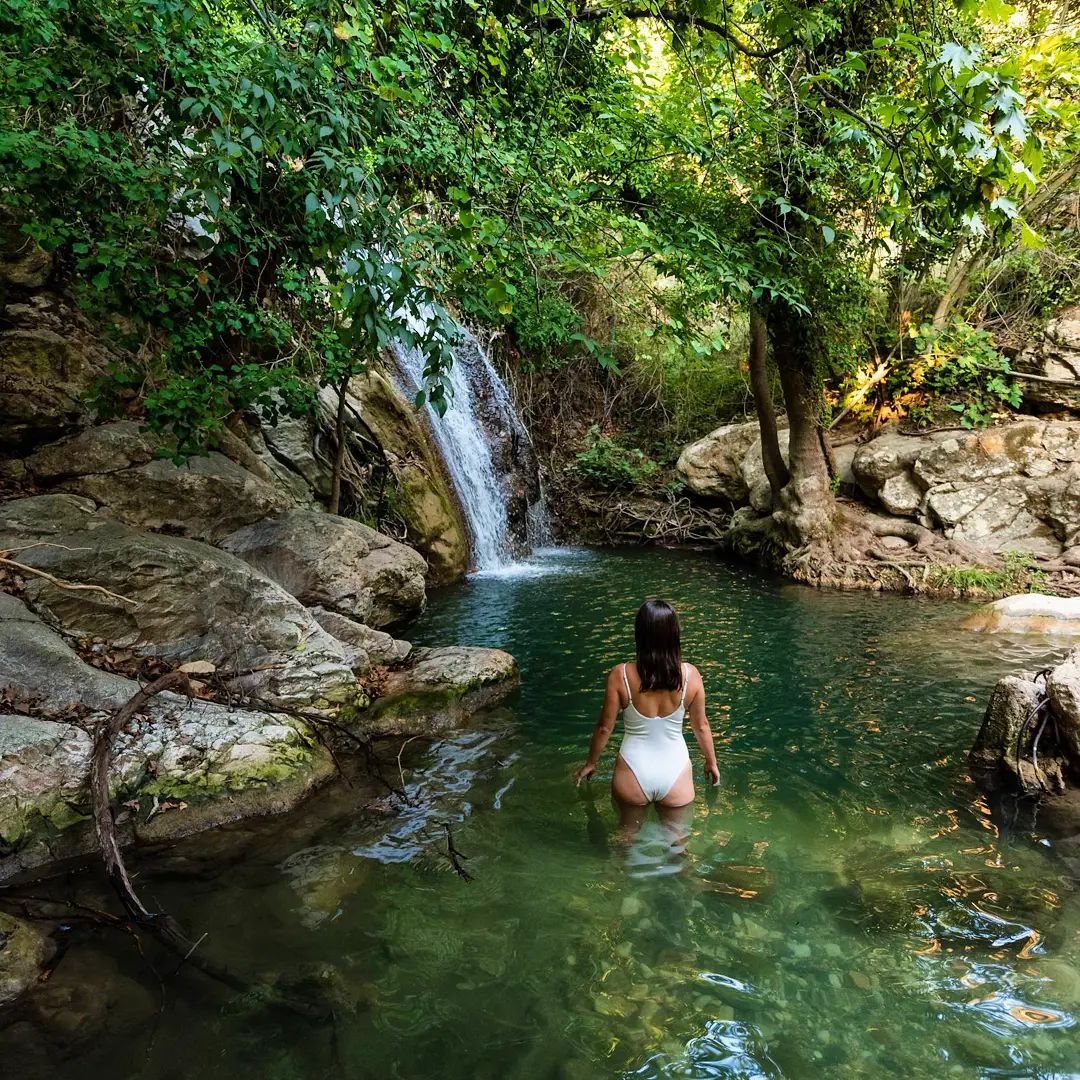 Photo Credits: @visit_thassos

The village of Theologos has always been in the list of must visit places in Thassos, primarily, to explore traditional streets, visiting the orthodox old churches and eating the famous small goat in the local taverns. However, for the more adventurous and nature lovers you can also enjoy today a swim in the waterfall although we must advise be prepared for a cold one!
HOW TO REACH KEFALOGOURNA WATERFALL IN THEOLOGOS
Theologos village is located in the southern part of the island. From Potos, at the main cross roads, you will follow the direction towards the mountains. From this point in Potos, Theologos is approximately 15 minutes. When you reach the end of village Theologos, you can park your car and walk approximately 15 minutes to the waterfalls.
Following the dirt track, you will meet the first waterfall, which is deeper and steeper. Please, remember that there are no steps leading into the waterfalls and we suggest you enter the water slowly. In case, you have children, don't leave them unattended. Back on the dirt track road you can follow the road to the stone house and to reach the second waterfall. This one is more shallow and ideal for children. Of course, it needs to be careful.
Location on Google Maps: https://bit.ly/3B1yF7Q

Photo Credits: @mierlita_razvan

For all nature and hike lovers, Theologos village offers hike routes for everyone, whether you are a beginner. In conclusion, Theologos must be in the list of each tourist as you discover the traditional village or to enjoy a delicious meal in one of the local must-visit taverns.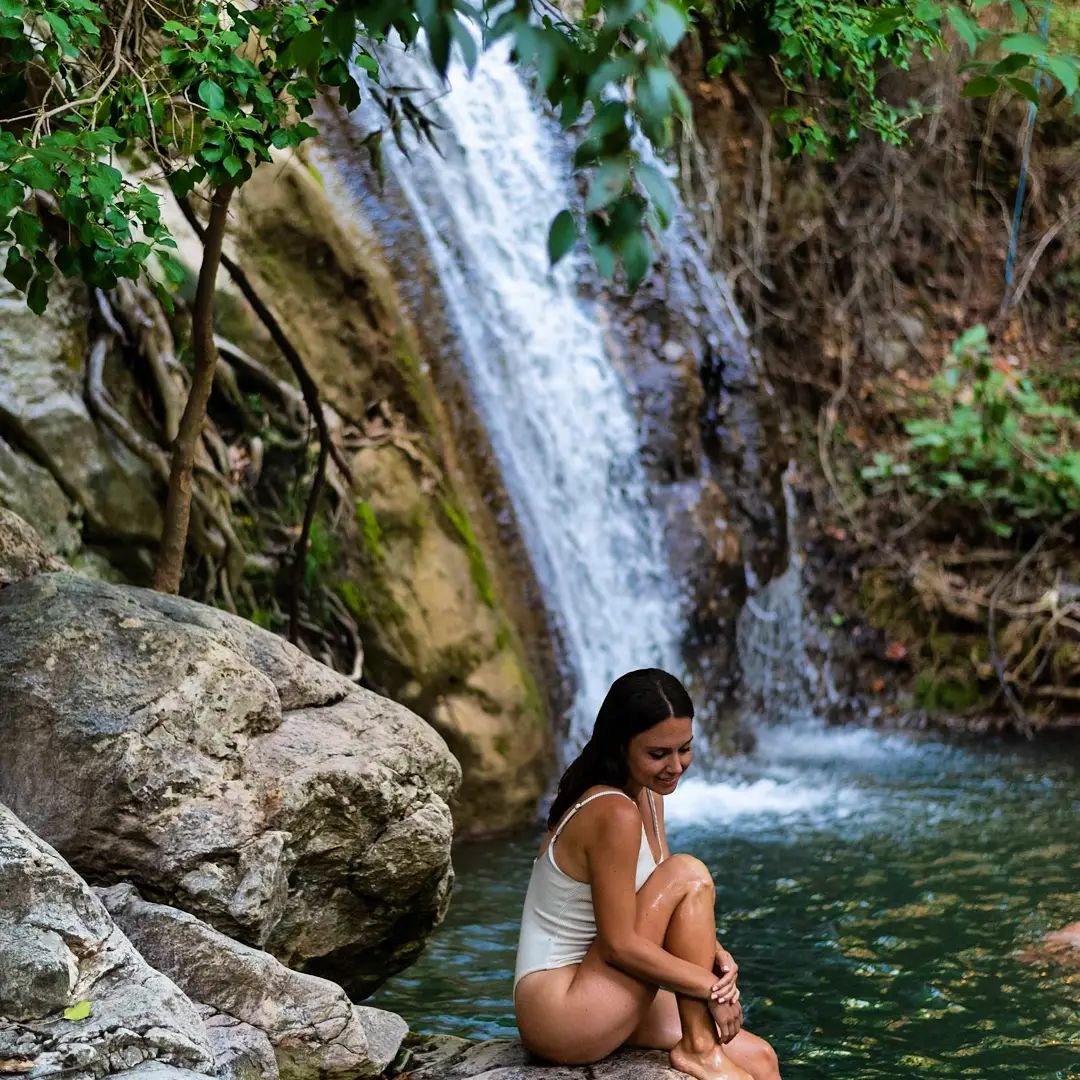 Photo Credits: @visit_thassos
Some useful advice before visit Kefalogourna waterfall: Do not wear flip flops and bring some water with you especially if you go July or August.
---